Are you familiar with this image? If so, you are onto something too!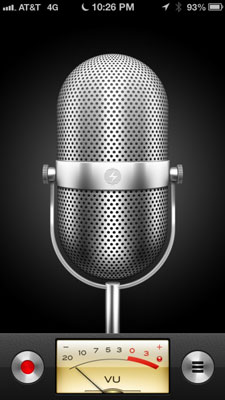 (image borrowed from the site listed below)
Do your parent-teacher conferences seem to fly by too quickly? Do you often fail to get critical notes from your conference written down before the next parent arrives? Here is what I have found to be SO helpful! I use my sound recorder on my iPhone! Just remember to keep your phone charged, have it queued up and ready, and quickly "tell your phone" what you want to remember or do later. For instance, I had a parent to request additional resources for sight words, so I told her I would be putting a slideshow on a private site where she can login for her child to practice at home. I told "myself", "Upload slideshow to shutterfly." That is just one of many notes I have on my recorder to sift through and act on before Monday. Thank goodness for handhelds! This is how people recorded and docmented notes "in the beginning" lol.
Yes, I have been around ALMOST that long! (my grands, my dad, and me in 1961)
With sound recorders, you can listen and type later, and it is a whole lot easier than just a few years ago. Remember these?
There really is no time to jot it down with only 15 minutes per conference, and those notes are such an insight into the lives of our students. They are great for reflection as well as anecdotal, dated notes. Recording your exact thoughts quickly imparts more information to yourself later.
If you haven't tried this (and I am sure many of you may already use this), you should give it a try! I also used the recorder on my Android (pre-iPhone days). Here is a great article on how to get started.
http://www.dummies.com/how-to/content/how-to-use-voice-memos-on-your-iphone.html
This article is part of the fabulous Bright Ideas Linky!
Be sure to visit these other blogs with tons of bright ideas.